With back to school comes every parents dilemma...what do you pack for lunch? Well, we've rounded up some ideas from around the web that we think are deliciously cheesy and perfect for your child's lunch (and your own as well)!
The Better Lunchable Stack:
Try out Bon Appétit's version of the 90's lunch staple of Proscuitto di Parma or ham, sliced white cheddar, and a smear of apple butter on top of a cracker.
We recommend trying either 34 Degrees' whole wheat or their natural crisps or Potters Crackers' Gluten Free Toasty Oat or their Six Seed.
For the cheese you could try out Hook's 2 Year Cheddar, Red Barn Family Farms Edun, or LaClare Farm's Raw Goat Milk Cheddar.
For a pizza version try Underground Meats' pepperoni, Nordic Creamery Mixed Milk Mozzarella, and pizza sauce on pita bread. For a turkey sandwich try sliced turkey, Deer Creek's The Robin (colby), with sliced bread. The possibilities are endless when it comes to creating your own version of lunchables!
Secret Sandwich: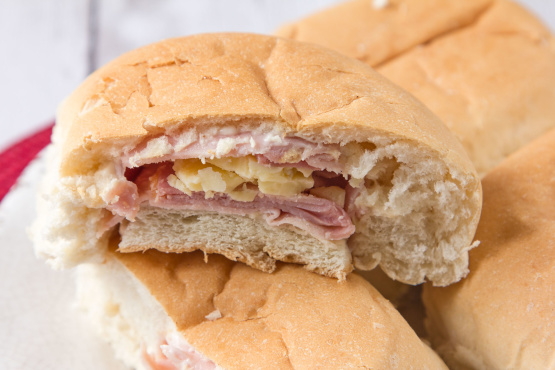 Food.com features this sandwich with a hidden surprise. You can have a lot of fun trying out new combinations of this stuffed sandwich. Start off with following their recommendation of turkey and then stuff it off with some Creamy Havarit or Carr Valley's Creama Kasa.
For the second round, try ham with Hook's 2-Year Cheddar and some stone ground mustard. Third round, try branching out with some finocchiona (fennel salami) and Marieke's Smoked Gouda. For the adventurous or foodie child, round four should include some Prosciutto di Parma, shaved apple, Quince & Apple's Raspberry Rose jam, and some triple cream brie.
Quesadillas:
The Kitchn features plenty of sandwich-free lunches, including this one. Make your child's favorite quesadilla, pack some fresh fruit, jicama sticks, guacamole, and tortilla chips from some south of the border fun.
Our eldest enjoys his quesadillas with Roth's Butterkäse. While our girls prefer their's with Carr Valley's Creama Kasa. For a unique twist try some Gorgonzola Dolce with crispy bacon or Carr Valley's Smoked Pepperjack with grilled zucchini.
If your child enjoys a lot of heat, like our second child does, try a bit of Deer Creek's The Rattlesnake (a tequila habanero cheddar). This cheese pairs perfectly with the cool acidity of pineapple.
Antipasto Salad:
This make ahead salad from Real Simple lends itself well to experimenting with different flavor combinations. Enjoy this the night before for dinner and use the leftovers for lunch for yourself and your kiddos. We recommend using Underground Meats' Tuscan salami, Mozzarella di Bufala, and Sweety Drops (in place of pepperoncini).
Use whatever veggies you have on hand just be sure to use a mix of softer and firmer vegetables so you have some nice contrasting textures.
Other meat and cheese combinations we would recommend would be Soppressata with Marieke's Burning Melange Gouda or Underground Meats' Goat Salami with Door County Creamery's Marinated Raw Goat Milk Feta.